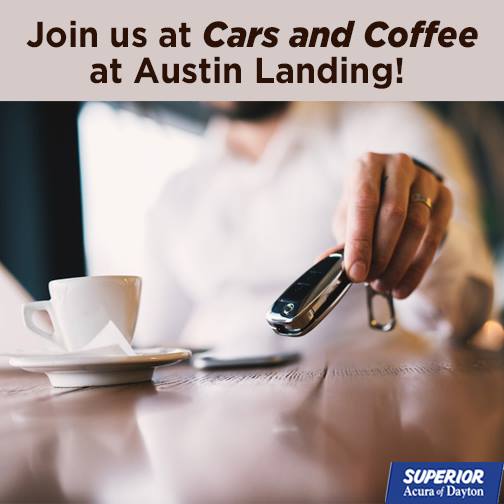 Meet the 2020 Acura NSX at Dayton Cars and Coffee
It sets the standard for luxurious high-performance sports cars.  The 2020 Acura NSX is set to arrive at Superior Acura of Dayton in April, but you can take one for a test drive before you own one.  Superior Acura of Dayton is ecstatic to unveil the latest version of this spectacular sports car.  Head to Austin Landing for the Dayton Cars and Coffee event and find yourself sitting behind the wheel of the 2020 NSX.

When Can You See the 2020 Acura NSX
Austin Landing hosts Dayton Cars and Coffee every other Saturday, starting in April and running through October.  That is also when you can get your first look at the 2020 Acura NSX from Superior Acura of Dayton in Centerville.  From 8 am until 11 am you can catch a glimpse of Acura's hybrid all-star.  Take a test drive and discover what makes it the choice of Kettering and West Chester drivers who live for the thrill of this speed demon.
What is the Acura NSX?
The Acura NSX sets the standard for elegance in a hybrid sports car.  With a variety of standard seats and Alcantara upholstery, it is powered by a monstrous 523-horsepower V6 and three electric motors and lithium battery for a swift and efficient drive through Oakwood and beyond.  Magnetorheological dampers and lightweight suspension mean your trek is smooth and quiet no matter the driving conditions.  Three driving modes control the volume output of your NSX, from the quiet purr of a kitten to the loud rumble of a tiger, you can manipulate the sound to fit your driving environment.
Superior Acura of Dayton is currently taking orders for drivers who are anxious to get an NSX of their own.  Pick out the features you love and build your own Acura NSX to fit your image of perfection.  When the models arrive in April, you will be ahead of the game when you head to Austin Landing to take a test drive.
Dayton Cars and Coffee events
. 
Ask Us About the New Acura NSX