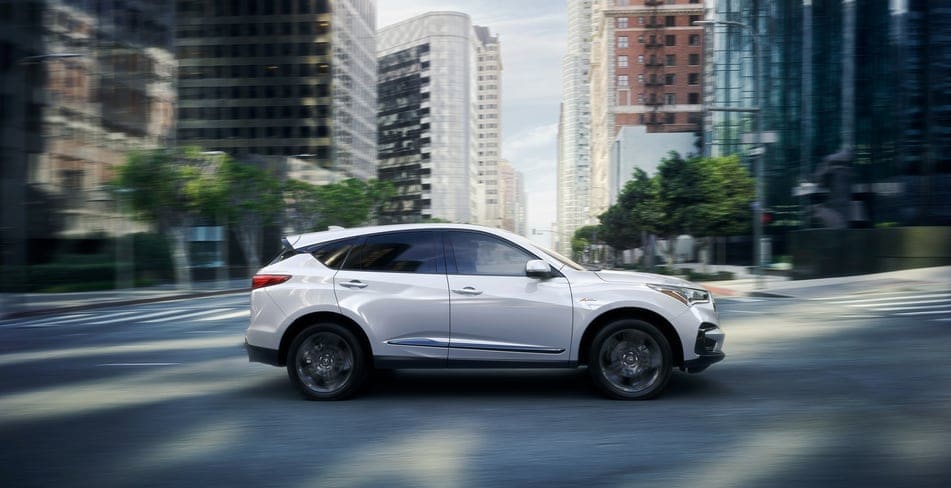 Learn More About the Acura RDX
Lease an Acura RDX Today From Superior Acura of Dayton
When it comes to luxury crossover SUVs, the Acura RDX sits near the top of its class around Centerville, OH. You will love the way that this model looks, while the added features make it so enjoyable to drive around Dayton. Now that you have decided that this is the luxury vehicle for you, it is time to think about how best to get into the driver's seat. To that end, there are some great Acura RDX lease deals that Superior Acura of Dayton can offer you. This is a way to drive home today in an Acura and keep it for several years.
The Perks of a Lease
With an Acura RDX lease, you gain the advantage of driving around in a new luxury vehicle for a few years without enduring any of the depreciation that comes with a new Acura SUV. The dealership will retain ownership of the RDX. You just get to drive it around Austin Landing, OH, in exchange for making the monthly payments for a few years. The best part is that those payments are usually much lower than they would be if you took out a loan to buy the vehicle in the first place. You will just turn the Acura RDX lease in at the end of the lease, and you'll be done.
Check Out the Specials
There some great Acura RDX lease specials being offered at our dealership near West Chester, OH. Just talk to our team to see what is available when you are ready. You will find out the terms of the lease, along with the number of miles that you will be permitted to drive. The vehicle will remain under warranty the entire time, so you will not need to worry about costly repairs. This is an Acura RDX lease deal worth exploring.
Visit Superior Acura of Dayton to Learn More
Now that you know about the advantages of an Acura RDX lease, it is time to think about finalizing the deal. It all begins with a simple application. Our team at Superior Acura of Dayton near Kettering and Oakwood, OH, can then go over your options with you and get you ready to start driving your vehicle within just a few hours. We look forward to helping you become a happy Acura RDX lease-holder very soon.